Table of Contents:
WordPress vs Blogger
This topic has been a really controversial piece amongst individuals of interest, and even after so many arguments, a standpoint hasn't really been taken.
Team WordPress have their favorites, Team Blogger got theirs too.
For most people who already have their blogs set up, this isn't usually much of their business – because they are into their platforms already and there wouldn't be much use arguing when it would even be 'website-breaking' and quite a terrible experience to migrate their blogs at such a stage.
Most people involved in this trivia of trying to pick out the best blogging platform between WordPress & Blogger are those who are new to blogging or don't even have a blog online, yet.
If you are in this category, I am always glad to say that it is never too late to start blogging and starting a blog in 2018 is easier than it has ever been. You can even start a blog right from your mobile phone.
At points like this for newbies, picking a platform to build a blog on is always the hardest decision – that is choosing between WordPress and Blogger.
I once had to make that decision too.
Blogger, owned by Google is a dedicated blogging platform and WordPress, though originally built for blogging has turned out to be a full content management system (CMS) for building high-end websites as well.
In this article, I will introduce you to these powerful tools – WordPress & Blogger, I will explain how they work, as well as the advantages and disadvantages of each which will help you make the right choice as to which platform will suit your needs.
Let's get on with this! 🙂
WordPress vs Blogger – Which's The Best For You, Pros & Cons
Blogger: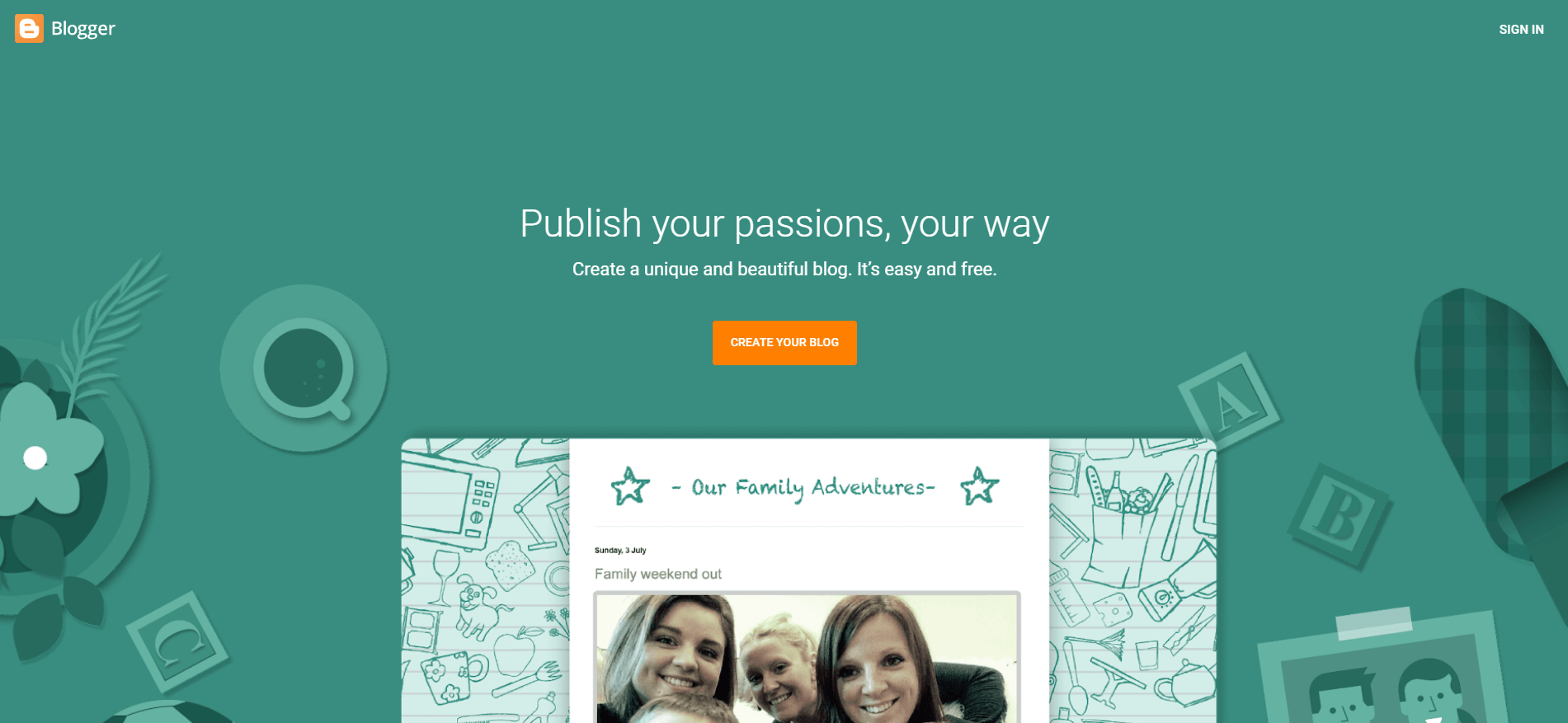 Firstly, let's look at Blogger. Blogger is owned by Google – and it was made to help writers get up and running easily with a blog of their own.
All that needs to be done is to create a new Blogger profile (This will require a Google Account). Then you can build a new or even several blogs under the same account right away.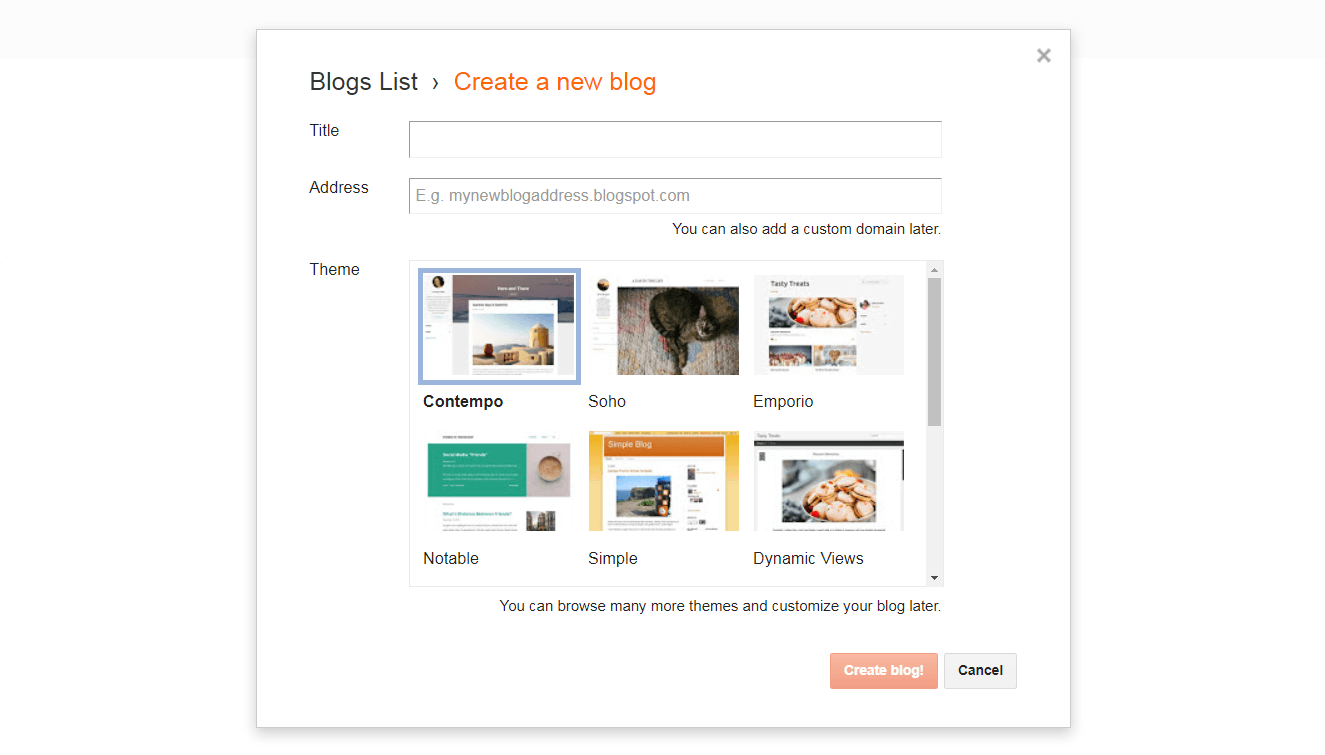 Blogger makes it very easy for you to choose from a wide collection of themes which determines how your blog will appear in mobile, tablet and desktop devices.
In some cases, you can hand-code your theme though (For advanced users)
You can also set and choose a URL for your Blog – which will have "blogspot.com" added to the end (something like http://myfirstblog.blogspot.com). To have a custom domain name, you need to subscribe to a hosting package and purchase a domain name to run on it.
Check out the Free .COM package from WhoGoHost:
Here is the Blogger Dashboard – All existing and newly created profiles should have this.
Within this dashboard, you will be able to create new blog posts, add pages to your blog – like contact pages, about pages and privacy policy pages, control and respond to reader's comments and perform all other blog related stuff.
WordPress: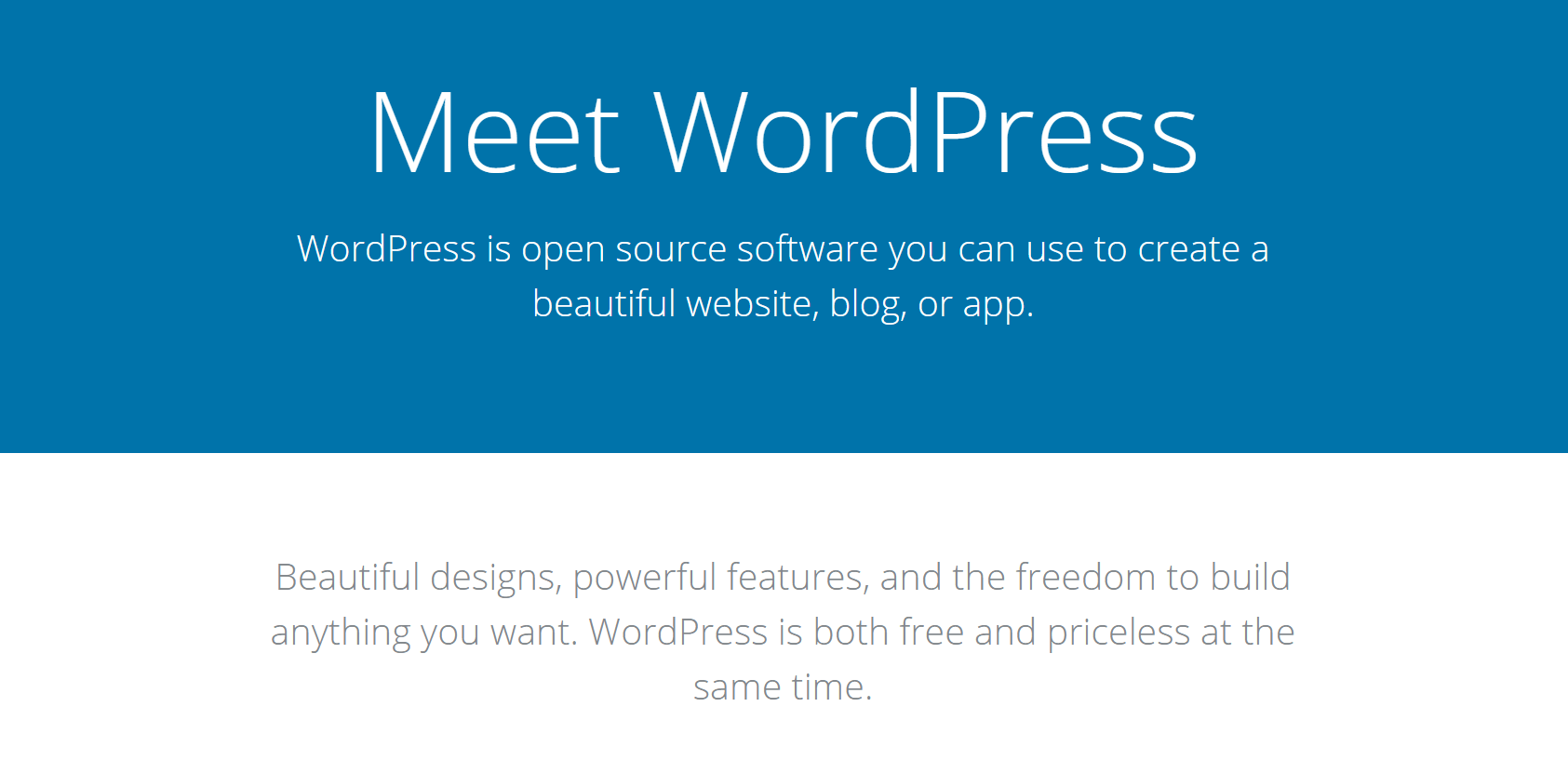 Now, we all know Blogger to be just for blogs. What about WordPress?
WordPress is a full-fledged CMS – Content Management System developed to help build content online on any page. This means you can use WordPress to create any kind of website, so it's not just dedicated to blogging alone.
Like I stated at the start of this article, WordPress started out as a blogging platform, and just like Blogger, WordPress is free as well. Except that they don't get to host your blog for you.
To run a Blog or website on WordPress, you need to subscribe to a hosting plan and purchase a domain name – where you can then install and set up your WordPress blog or website.
Read on how to choose the most compelling Domain Name for your Website:
Once you do that successfully, you will have access to your WordPress admin dashboard.
On WordPress, you can create posts and pages for your blog, edit several settings, add other users, and so much more.
WordPress is also customizable with several themes which determine how your blog or website appears on Desktop, Tablet, and Mobile devices.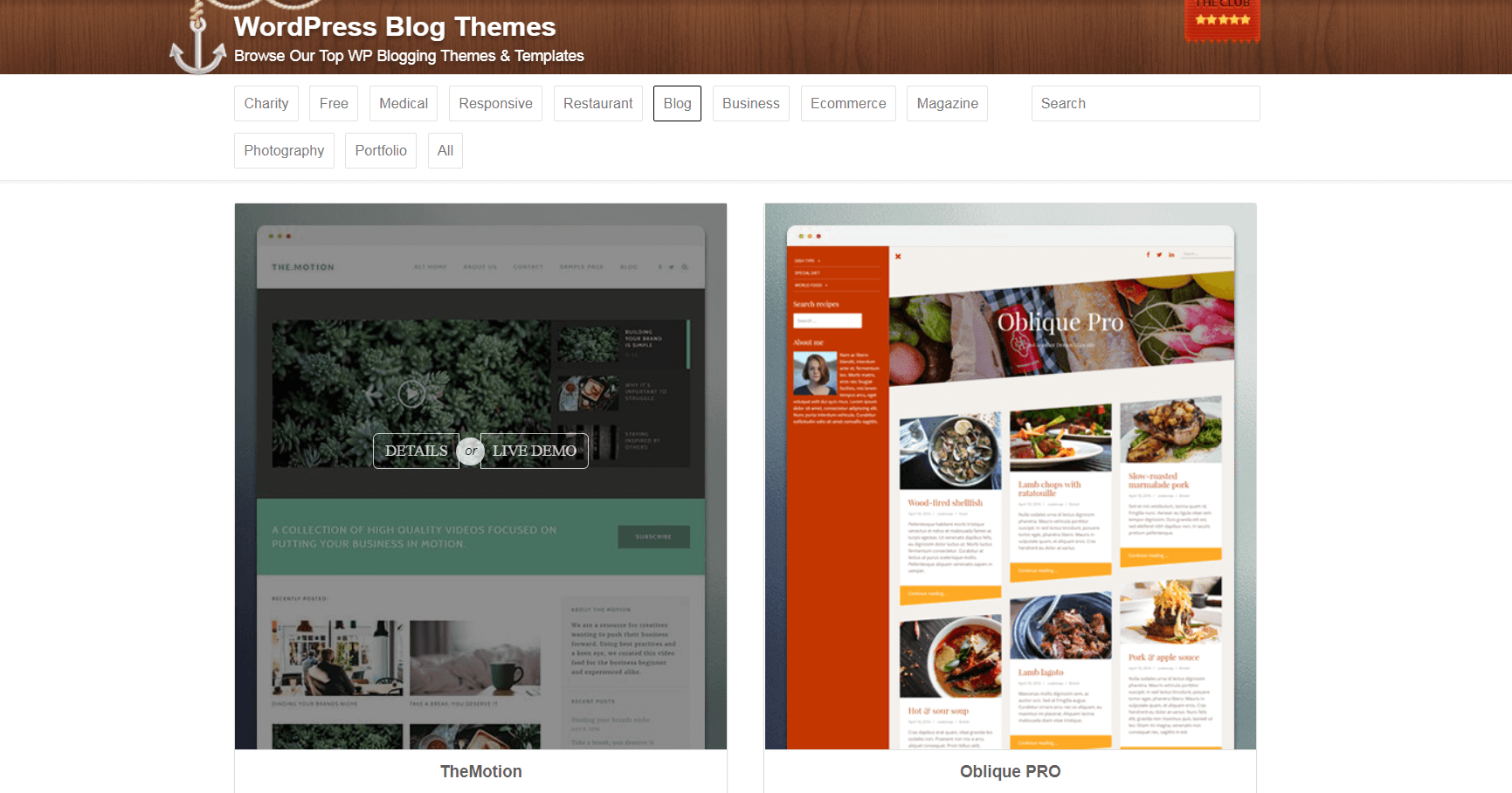 Another awesome piece of WordPress is that you can extend your blog's functionality by downloading and installing plugins – some plugins may be to create a contact form, or an SEO assistant, or even e-Commerce store plugins.
Please note that the WordPress I'm writing about here is the self-hosted WordPress.org. You can learn more about the WordPress-hosted WordPress.com here.
Also Read:
Nigerian Advertising Networks That Pay – Adsense Alternatives
WordPress vs Blogger – The Pros & Cons
Pros of Blogger:
It's very easy and quick to get started with.
It makes it easy to learn how to create content and use all the primary features right away.
You don't need a hosting plan, it's totally hosted by Blogger – so you got nothing to worry or pay for.
Even though Blogger is limited, there are several options for personalizing your blog.
Cons of Blogger:
Blogger's functions are really basic – It spans beyond nothing more than creating a simple blog and posting content. You really can't do much with it or extend it.
Appearance customization and features are very restricted, so is the potential for adding custom code of your own to extend the functionality.
You don't fully "own" your content because it's all sitting on Google's servers (though you can export your content if needed).
As you can see, Blogger really levels up the game when it comes to setting up a blog fast and easily. However, it doesn't offer much help if you'd like to fully customize your blog.
Let's take a look at WordPress.
Pros of WordPress:
Even though WordPress requires a whole lot of work to set up, setting up a WordPress blog is still a quick and painless way of starting a blog online. Especially if your hosting provider supports One Click WordPress Installs.
WordPress is quite easy to learn for a beginner. The platform is so beginner-friendly especially if you're using it to create something simple like a blog.
WordPress is fully customizable. There are thousands of themes to change the appearance of your blog and thousands of plugins to further extend the functionality of your website. You can almost shape your website into anything you want.
If you are more of an advanced user, WordPress makes it very easy to add custom code to further extend your blog to your desired taste.
Cons of WordPress:
Building your blog or website on WordPress requires monetary investment which is getting a domain name and hosting. You can check out my article on how to get the cheapest and reliable WordPress hosting here. Although you can get free WordPress hosting at wordpress.com, it's not recommended for any serious blogger or website.
The performance and security of your WordPress website is your full responsibility. If you do not have required technical knowledge on how to secure your WordPress website or blog, this can pose a lot of issues.
Now, looking at the Pros and Cons of each of these platforms, how do you decide which to choose?
How to choose between Blogger vs WordPress
If you need a blog, in the simplest way, speed and fashion available, then Blogger is for you. Blogger has proved useful for those who want to create blogs and have it running immediately.
If you are more of a hobby blogger looking for a platform to express your words or activities, then Blogger may be for you. It's all free and you don't need to worry about security, hosting, and maintenance.
But if you are a real, full-time blogger, or maybe you are on the lookout for a blog for your business, company or something really serious and income based, I recommend WordPress. It is designed to be fast, beginner friendly, monetizable, customizable and fully extendable.
Conclusion
Still trying to decide what platform you should use for your Blog?
Here's a quick summary of what you'll need to know to make the right choice.
Blogger: This is a free, easy to set up and beginner-friendly blogging platform powered by Google that will have you up and running in a very short time. However, your customization power is really limited.
WordPress: This platform requires a little more time to set up and some finance too – that is the cost for your Web Hosting & Domain name. But ideally, it is still very easy for beginners to use. In fact, a large percentage of the web runs on WordPress. WordPress opens you to loads of customization options, and plugins to further extend the functionality of your website or blog.
So, what platform are you going to choose to get your blog started today?  Or from experience which have you tried out and confirmed to be the best?
Let me know in the comment section below 🙂